Each week at Volume Shooters, we highlight an NBA player, past or present, who doesn't spend much time in the spotlight but is nonetheless a valuable cog in his team's quest for the championship. Obscure players tend to be on obscure teams, but with the playoffs going on, we tried to pick somebody out from one of the title contenders. Here's this week's edition:
While watching the Spurs-Warriors game yesterday, I thought Mark Jackson's coaching Chi that he had built up over the course of the playoffs would finally come crashing down. In the first 4 minutes of the game, both of his starting post players (Andrew Bogut and Carl Landry) had picked up 2 fouls, which would ordinarily relegate both of them to the bench for the remainder of the quarter. Yet Jackson for some reason could only be bothered to retrieve Landry (replacing him with David Lee), leaving Bogut in...to defend the best power forward ever...without fouling? Sure enough, it took about 45 seconds for Bogut to pick up a bad foul, so Jackson was forced to bench him...for Landry? Sure enough again, Landry also picked up a quick third, leaving Jackson without any trusted options...save for one. As he has done all season, he called on a rookie to come in and play big minutes, and while he did not play spectacularly, he did just enough to keep the Warriors in the game until halftime. Who was this mysterious rookie (and no, it wasn't Kent Bazemore)?
In his much younger years...
Yep, it was none other than
Festus Ezeli
, an athletic big man in his first NBA season. So why did Jackson turn to him in this spot? ...well, probably because the only other option was Andris Biedrins. But keep reading anyway.
Country of Origin:
Nigeria
Vitals:
6'11" and a robust 255 lbs, although he certainly looks bigger than that on the court.
Position:
True Center.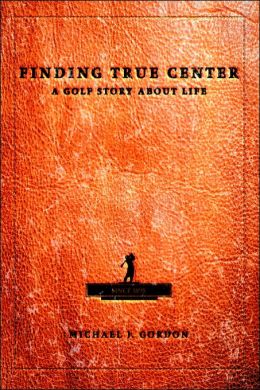 No, not this "true center."
Nickname:
Although his full given name (Ifeanyi Festus Ezeli-Ndulue) is pretty darn unique in its own right, Festus actually has one of the best nicknames of anybody we've profiled here. Dating back to his days at Vanderbilt, some of the students would
refer to him as SkyNet
, with the joke being that he would eventually become self aware and destroy the competition. Not only is that hilarious, but looking at him on the court, there are times when it seems like that day isn't too far off. A+.
Career Arc
: Festus arrived in the U.S. at age 14 to live with his uncle, who figured since he was 6'8" already, he should probably take up the game of basketball. While struggling with the game in his early years, he started to develop when he enrolled part-time at Yuba Community College in California, where not only did he practice with the basketball team, but he served as their videographer. When he grew to 6'11", he received 27 Division I offers, but eventually settled on Vanderbilt. His Junior season was his best season (a knee injury hampered him senior year) where he put up 13 points, 6.3 rebounds, and 2.6 blocks per game, breaking the Vanderbilt single season record for blocks. The Warriors drafted him without too much intent to play him in season 1, but lacking any palpable frontcourt depth with Andrew Bogut sidelined most of the year, Ezeli played in all but 4 games, starting 41 of them.
Buck-est "SkyNet" Mixtape Available on YouTube:
Since he only averaged 2 points per game this season, his best highlights still come from his college years:
What you'll see in that video: a lot of dunks and blocks. What you won't see: any signs that he has become self-aware.
Notable Moments in his NBA Career:
Ezeli put up a
13-8 at New Orleans
on January 9, but for the most part his numbers have been fairly pedestrian. He has had a few highlight-reel moments however, such as this defensive sequence to save the game against Washington:
He also has made a few plays in this postseason, such as this block on Tony Parker from Game 1:
Will he ever make the big time?
Ezeli is only a rookie, and is part of an insanely strong rookie core in Golden State that has carried them to the second round of the playoffs (well, that and Curry shooting the lights out, but bear with me for a minute here). Though he
doesn't have the best hands
in the world, his combination of size and athleticism are pretty unique, even for the NBA game. Maybe the next time his big men pick up silly fouls early in a game, Mark Jackson won't be quite so worried about putting the young big man in to soak up some minutes against Tim Duncan. Unless...he's simply trying to save the world...
We trust you, Festus. We trust you.
Please submit comments, questions, and recommendations for next week's Obscure NBA Player to

pabritton42@gmail.com

.